JORGE MONTES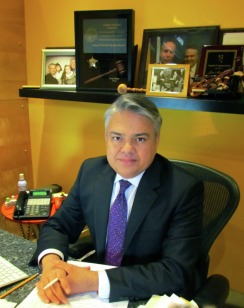 The principal at Montes & Associates, Jorge Montes, earned a bachelor's degree in journalism in 1985 from Loyola University of Chicago and a doctorate in jurisprudence in 1988 from Loyola School of Law.
He has served as supervising litigation attorney at the Cook County State's Attorney's Office; as editor for
Passport
, an American Bar Association publication; and as spokesman for the Office of the Illinois Attorney General.
Having received appointments by various governors, he worked for the Illinois Prisoner Review Board for over 16 years, becoming the first Latino and youngest Chairman of the Board in 2004. He worked in that position until 2010, when he resigned to return to law practice.
Currently Mr. Montes combines a rich political background and a solid law career to reach creative solutions for his clients' legal problems, particularly in commercial and business matters.
Mr. Montes has served on a number of bar association, college and medical clinic boards. He has been counsel for the Illinois Association of Hispanic State Employees for over 15 years. He is a frequent public speaker and often makes appearances on radio and television programs and is often quoted in newspapers.
For his dedication to the legal community and contributions to society, Mr. Montes has earned numerous awards and honors from the Illinois State Bar Association, Chicago Bar Association, Hispanic lawyer's Association of Illinois and its predecessor organization and numerous public interest groups that Mr. Montes has assisted.
---
MAURICE SONE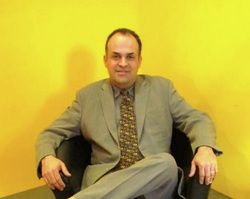 Of Counsel
The Law Office of Maurice A. Sone, P.C. is a law firm dedicated to representing individuals and small businesses in all aspects of commercial and residential real estate transactions, including purchases and sales.
Additionally, he represents small businesses with asset purchase agreements, contracts, licensing issues, and corporate formation. The firm also represents individuals in landlord and tenant issues as well as foreclosure defense.
Maurice A. Sone is a 1987 graduate of the University of Chicago and a 1994 graduate of the University of Wisconsin-Madison Law School and is fluent in Spanish.
---
ALEJANDRO MACIAS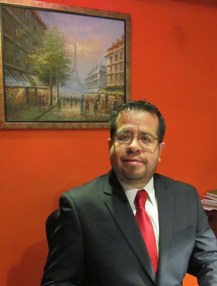 Illinois Consultant Services
Alejandro Macias is president of Illinois Consultant Services.

With more than five years experience in the financial field, Mr. Macias is a specialist in loan modifications, mortgage refinancing, foreclosures, and property tax refunds.
---
Montes & Associates is not affiliated with Illinois Consultant Services (ICS). The site owner assumes no liability or responsibility for any of ICS' actions or their consequences.


---
---